Or how to hold GME
The recent resurgence in social media guided investing has been fascinating to watch with a number of interesting side-effects such as VanEck relaunching its BUZZ ETF. The fact that this resurgence has been driven largely by conversation threads Reddit such on r/wallstreetsbets, is in itself concerning, with people willingly taking life changing investment advice from individuals with names such as Deepf**kingValue (name changed for discretion, but you get the idea). That being said compared to the value added by ETF KIID documents, judging people on the investment advice as per their twitter handle seems just as relevant.
There are a number of companies that have been boosted by the endless press speculation, fuelled by the desire to have a David versus Goliath story, this then descended into ironic farce with Robinhood blocking small investors, all of which resulted in GameStop becoming the most valuable stock in the Russell 2000. The other stock as well as GME, that have been mentioned in conjunction with the "short squeeze" is AMC.
We are going to investigate the impact on ETFs that had large weighting exposure to these companies, firstly looking at GME
The ETF that seems to have the largest exposure to GME is US26924G7060 GAMR, the Wedbush ETFMG Video Game Tech ETF, this ETF is designed to reflect the performance of companies involved in the video game technology industry, including game developers, console and chip manufacturers and game retailers.
The price performance of this ETF over the previous year has actually been quite impressive 100% from $45 to $90 today: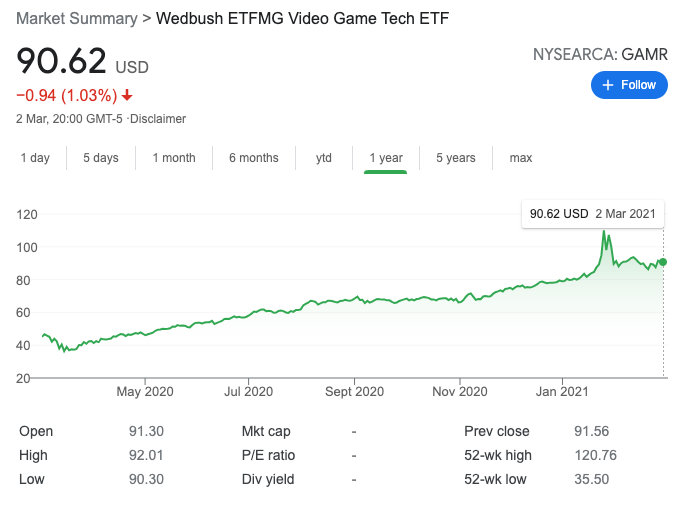 The jump due to the holding of 10% of this ETF into GME is also clearly visible. Leaping to $110 earlier this year.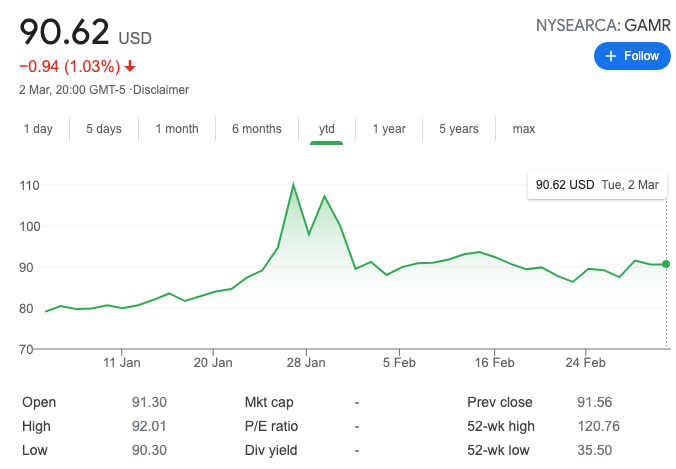 Looking into AMC, the ETF that seems to have the largest holding currently is the US8863644055, SFYF the SOFI 50 etf, SFYF is composed of the top 50 most widely held U.S. listed stocks on SoFi Invest, however I am discounting this ETF as its inclusion of AMC is a very recent addition. The largest long term percentage holding that I can locate is US45409B3969 CSML INDEXIQ CHAIKIN US SM CAP which holds only 0.3% again this ETF has performed well over the last year, increasing in value by 45%.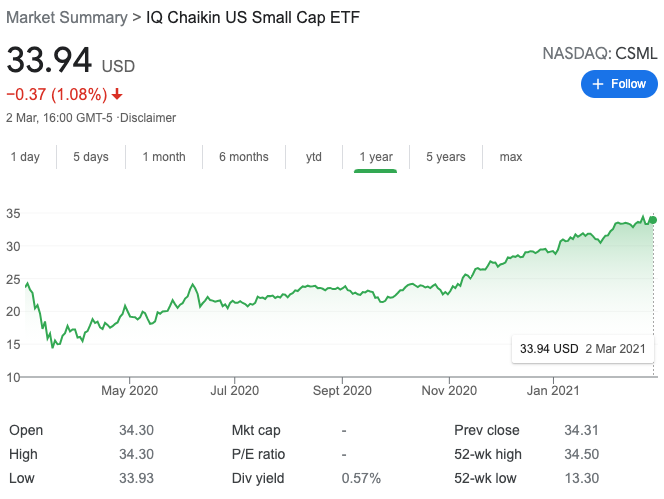 The jump due to AMC is not as visible due to the corresponding small size of the holding.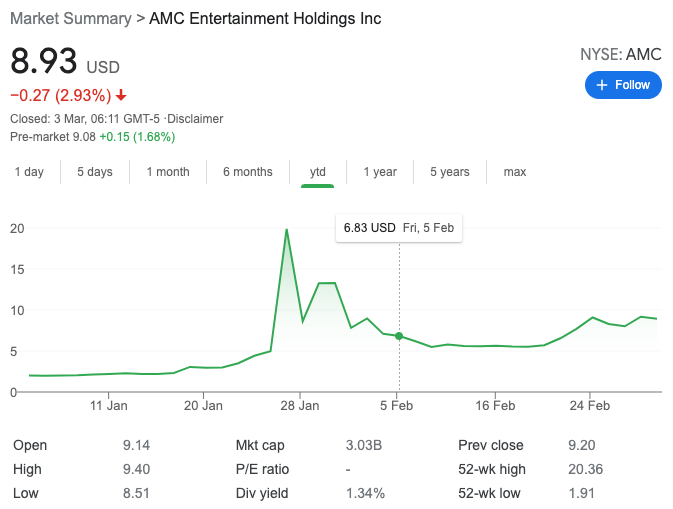 However both of these ETFS with their price improvement of 45% to 100% are a significant improvement on the S&P 500 over the same period that has had a 28% increase, whereas this could be a small cap bias as the S&P 600 has had a price improvement over the same period of 45%.
As a result of this there are a range of ETFs that can get you exposure to the social media stocks and due to their diversification and easy accessibility, you can buy into them and get out at easily. The price movements of these ETFs are also impressive, however I am not going to attribute it specifically our friend Deepf**kingValue, but more logically to the very nature of small cap holdings.